In a mobile app test, arbitrary position information may be set on the device.
On this page, we shall explain how to set the position information.
How to set position information
Enter the latitude/longitude position information you want to set on the "Detail">"Device Geolocation" on the test target specification panel, or select the location you wish to set using the map.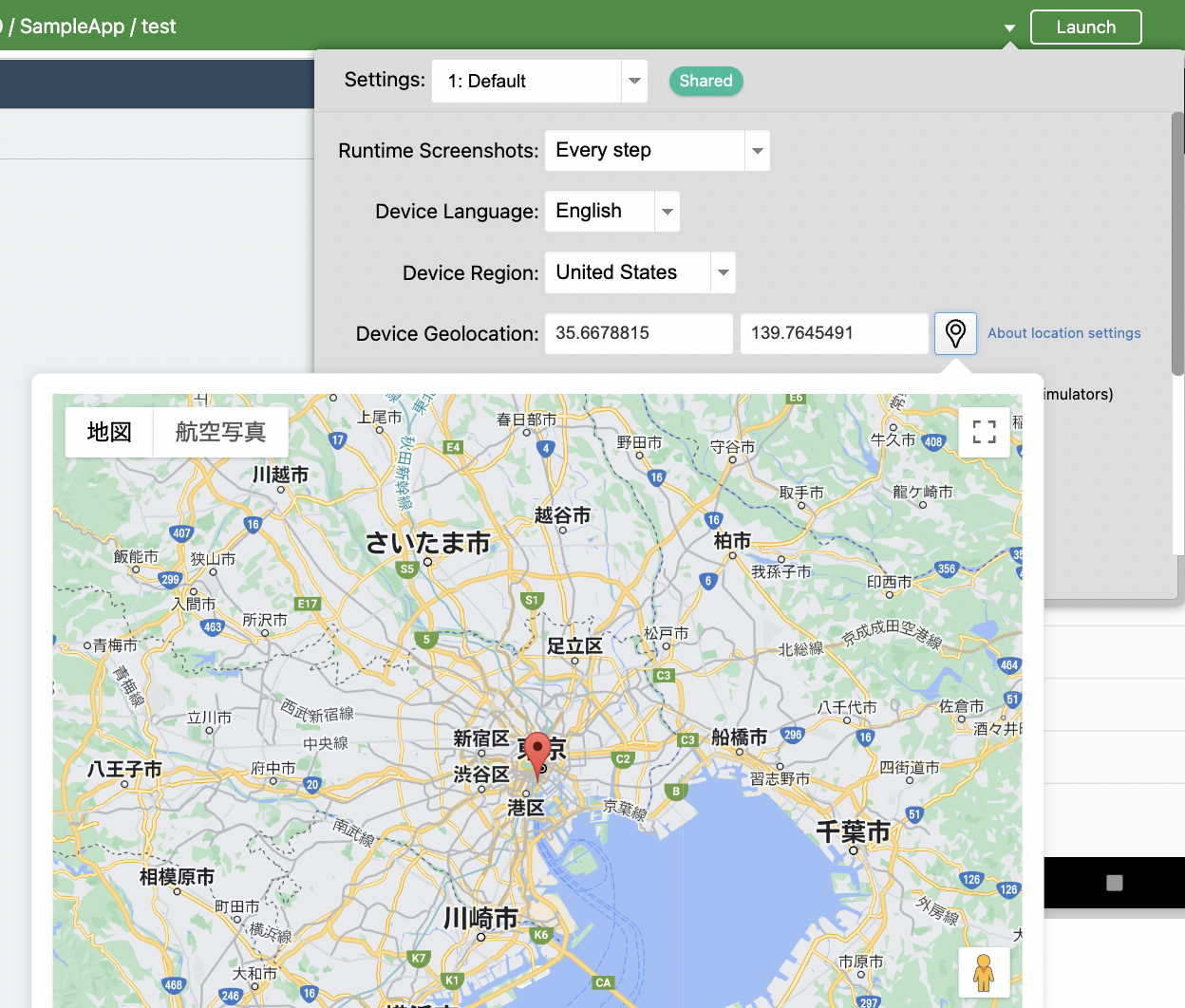 Timing at which the position information is set in the device
The set position information is set on the device when the device is launched.
Points to note
How to set iOS simulator position information in the local environment
If position information is set on the iOS simulator in the local environment, it is necessary to install an external library using the following procedure.
set-simulator-location installation
Open the Mac terminal.
Copy the following command:
brew install lyft/formulae/set-simulator-location
Paste the copied command to the terminal, and press the Return key to run.