Welcome to MagicPod!
First, let's create a MagicPod account and do some basic setup.
1. Create an account
First, access app.magicpod.com/home/ using Chrome.
This will take you to the "MagicPod Home" page. From here, click the "Sign Up" link to transition to the new user registration page.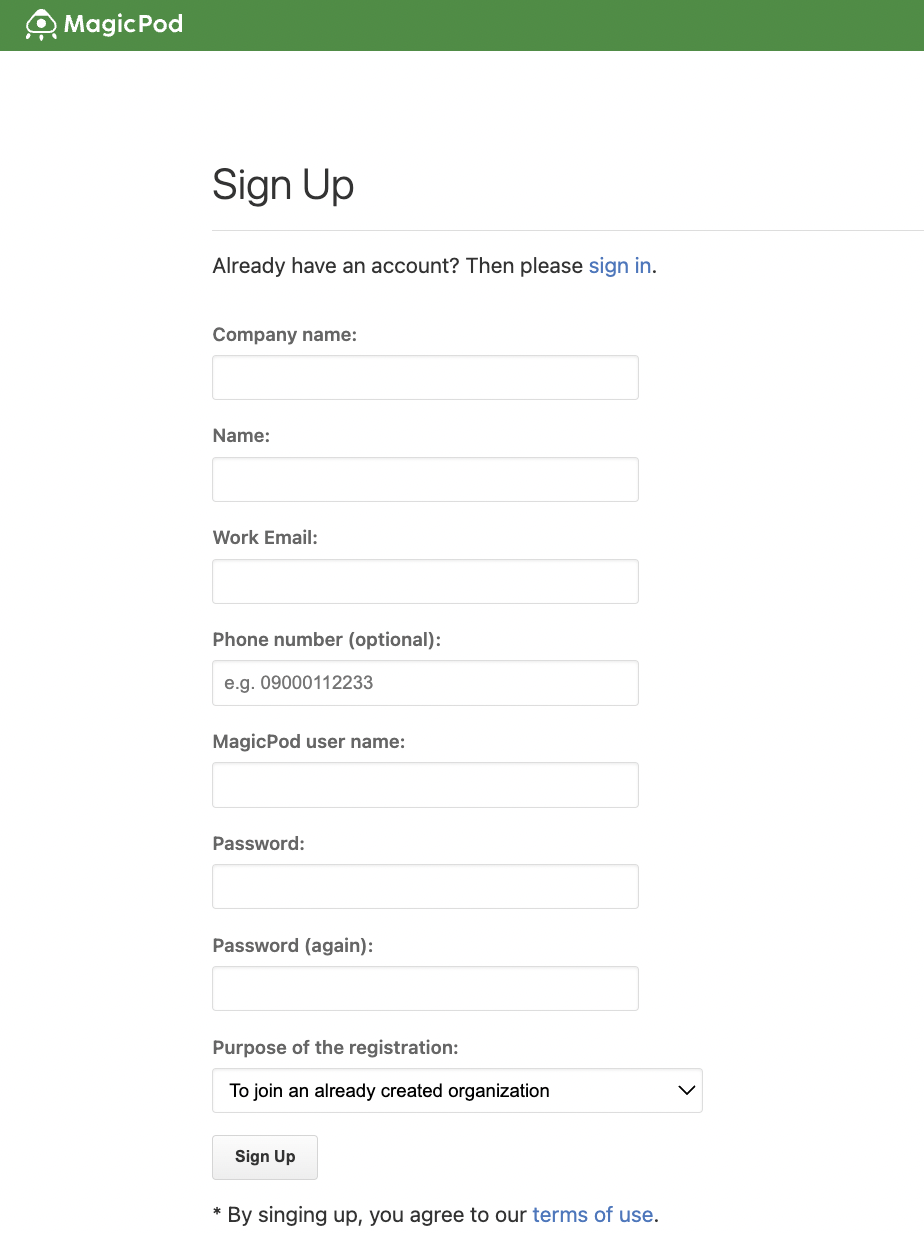 On this page, enter Company name, Name, Work Email, MagicPod user name, and Password. Then, click the "Sign Up" button to complete registration. (If you are registering for the first time within your company, set Purpose of the registration to "To create a new organization and request a free trial.")
When you register as a user, you will be sent a confirmation e-mail with the title "Please Confirm Your E-mail Address". Click the link in the e-mail to complete authentication.
Each member of your team should complete user registration using this procedure.
2. Basic setup: Create the organization, project, and test cases
If you register as a user, you will be taken to the initial environment setup page, so create the "Organization," "Project," and "Test case" here.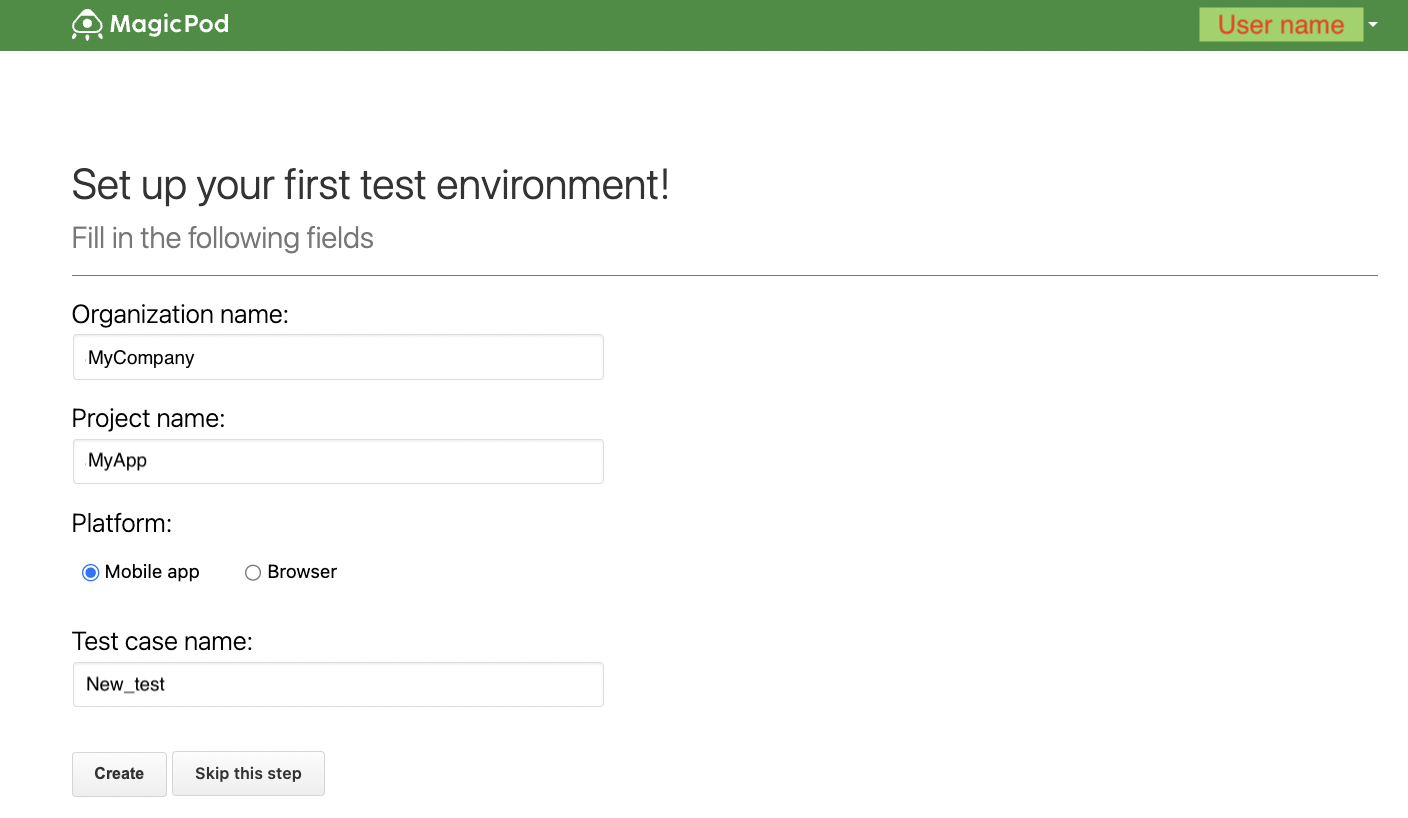 Create the "organization" in units of one organization per company.
Create the "project" in units of one project per app. (In case of an iOS app and Android app, create one project respectively for each. For a WebView app, this can be used as a shared project.)
For the "Test case", specify the test case to be created first.
If you stipulate the three items described above, and click the "Create" button, the organization, project and test case shall be created.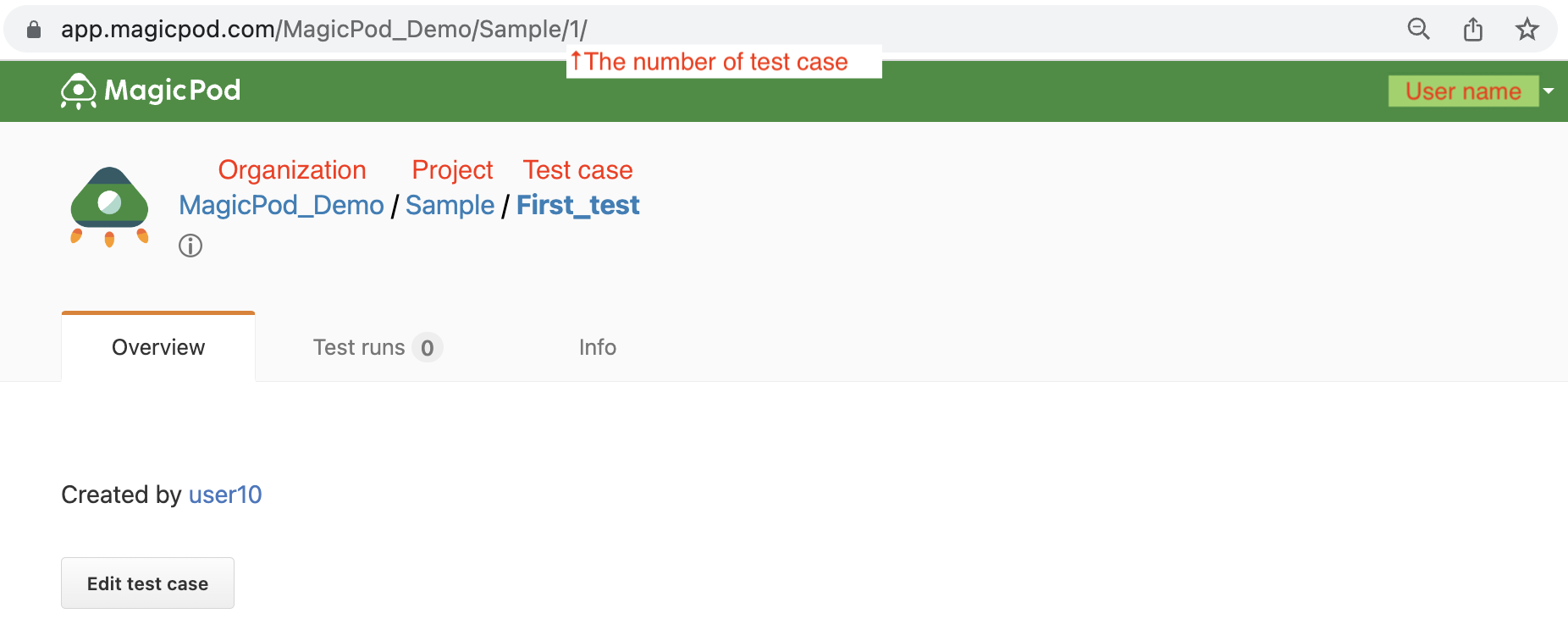 If you want to add members, invite the members to add in accordance with How to add members to the organization and project.
So, let's get to work on that test!