For inquiries related to test results, such as "The test does not operate as expected" or "The test fails even though the scenario should have been correctly described," use "Inquiry about the test result" from the Test results screen.

If the result is a success, click "Inquiry about the test result" as above.
Or if the result is a failure, click "Inquiry about the test failure."

And, the automatically entered Inquiries screen shall be displayed from the bottom.
Add to this as necessary, and click "Send" button on the bottom-right.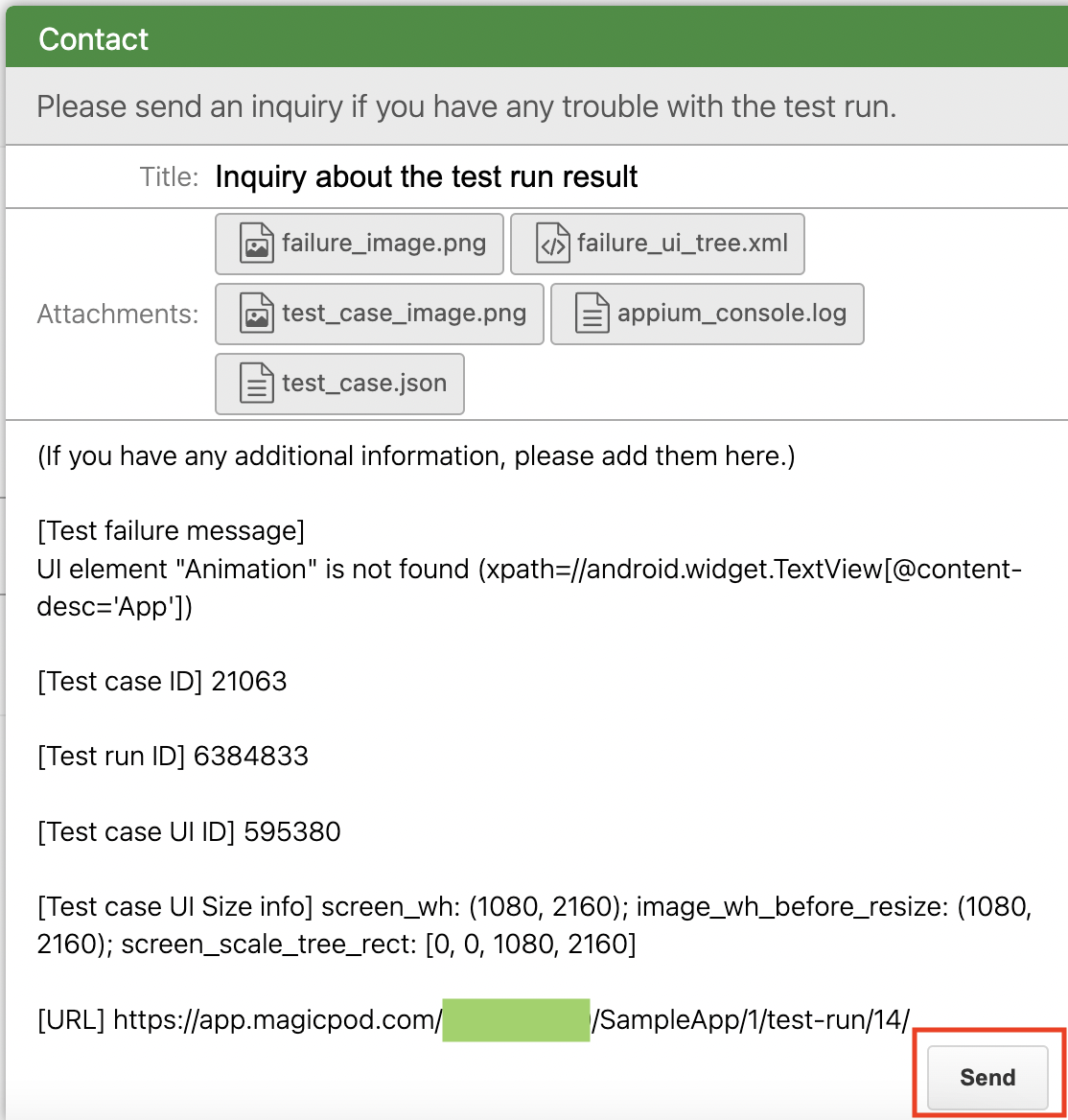 At this time, the failed screen capture will be attached, so do not delete this attachment unless there is a particular reason to do so. The representative shall investigate the issue and reply, based on the attached file information.