Table of Contents
Steps to be taken by new members
If you want to participate in a MagicPod organization that already exists, first access app.magicpod.com/home in Chrome, and create an account.
You will be taken to the "MagicPod home" page, so click the "Sign Up" link, to move to the new user registration page in Figure 1. On this page, enter Company name, Name, Work Email, MagicPod user name, and password. And select "To join an already created organization" to "Purpose of the registration". Click the "Sign Up" button to complete registration. When you register as a user, you will be sent a confirmation e-mail with the title "Please Confirm Your E-mail Address". Click the link in the e-mail to complete authentication.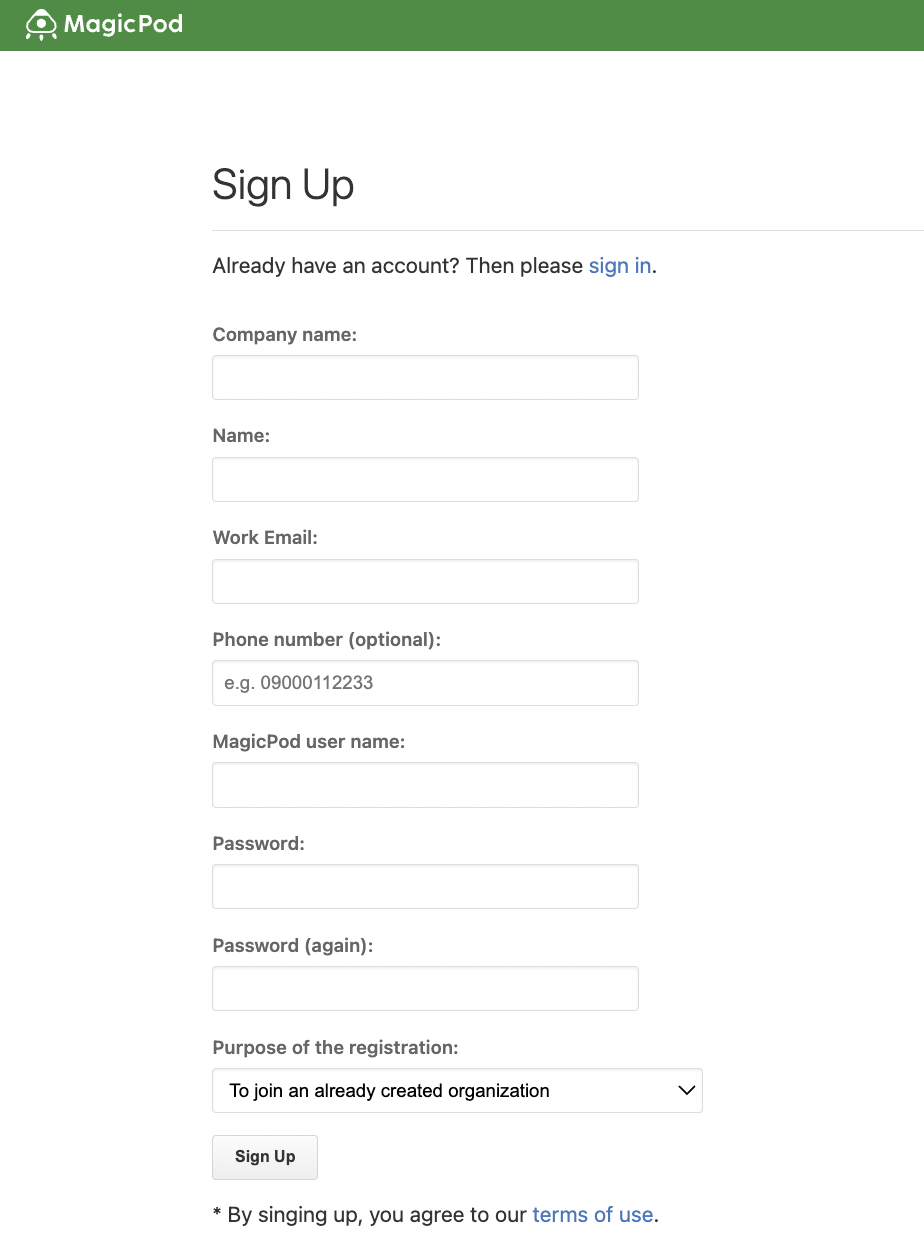 Figure 1 New user registration page
After user registration, you will transit to the initial environment setup page, but click the "Skip this step" button.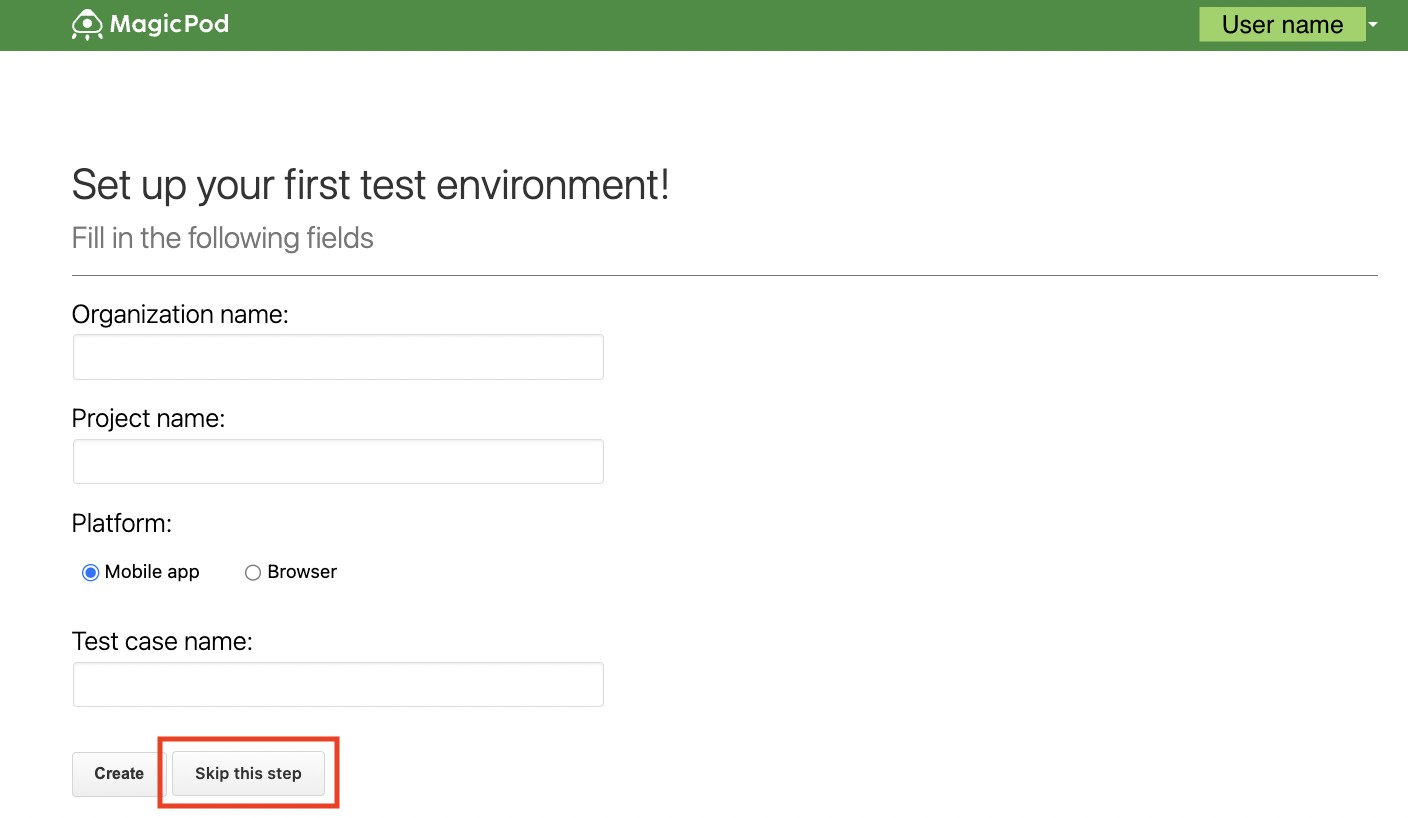 Provide notification of the registered email address and username to the MagicPod organization administrator.
Once the administrator completes the procedures, you will be able to access the organization and test case information that already exists.
Steps to be taken by organization administrator
When the organization administrator receives a member add request, add the user with the following procedure.
First, click the "Members" tag for the organization name. If you do this, you will be taken to the "Members" list page for the organization in Figure 4, so add the username and email address here to complete procedures. (You cannot register email addresses if MagicPod user registration and email authentication are not complete. )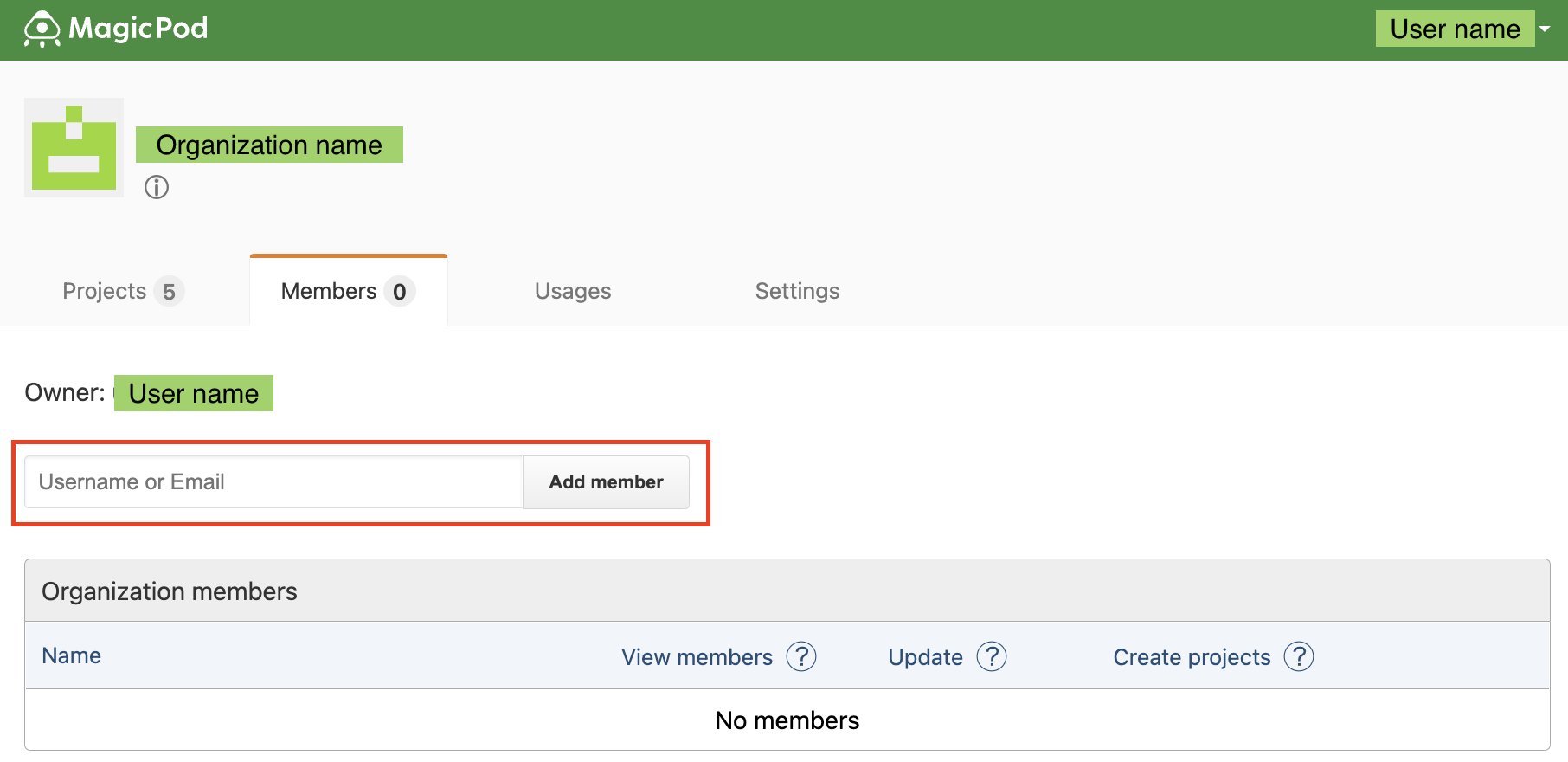 Figure 4 Organization "Members" list page
If you want to manage members separately by project
If you want to change the members to add by project, enter a check in "Enable Permission Management feature" on the organization setting screen.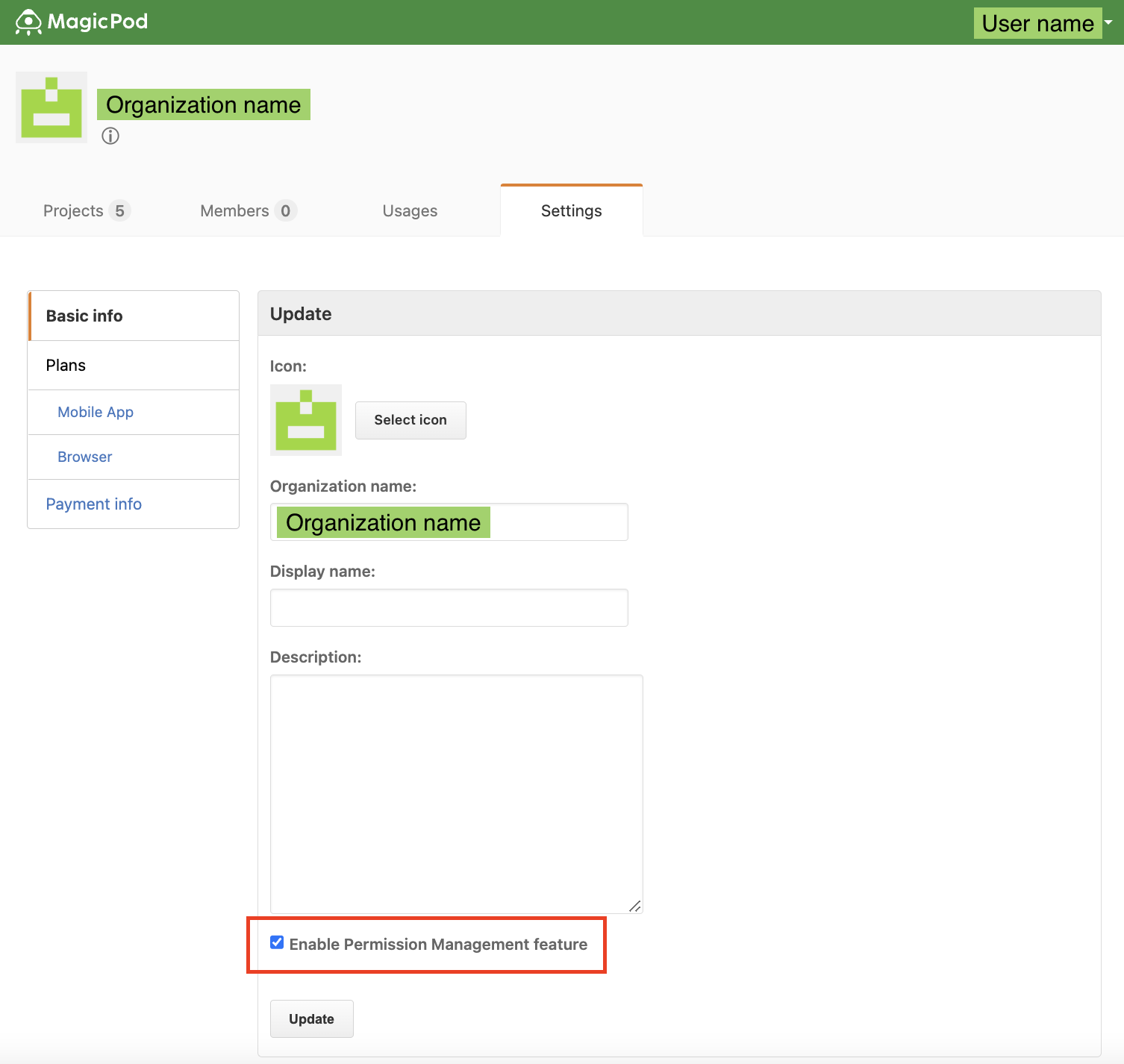 Exclusive organization user settings
With the Enterprise Plan, even if you do not register new members in advance, the administrator can create an account instead of you and invite them. For details, see Exclusive organization user settings.