If you are interested in test automation, you can try the MagicPod standard plan on a two-week trial basis for
both mobile app tests and browser tests.
Method of applying for a free trial
Access MagicPod Sign Up and create an account.
There will be an item confirming whether you wish to apply for the free trial, so select "To create a new organization and request a free trial".

Once the account has been created, contact us from the Implementation consultation page.
Setup before the trial
For the free trial, you will need to create an "Organization" after creating an account.
If you register as a user, you will be taken to the initial environment setup page, so create the "Organization," "Project," and "Test case" here.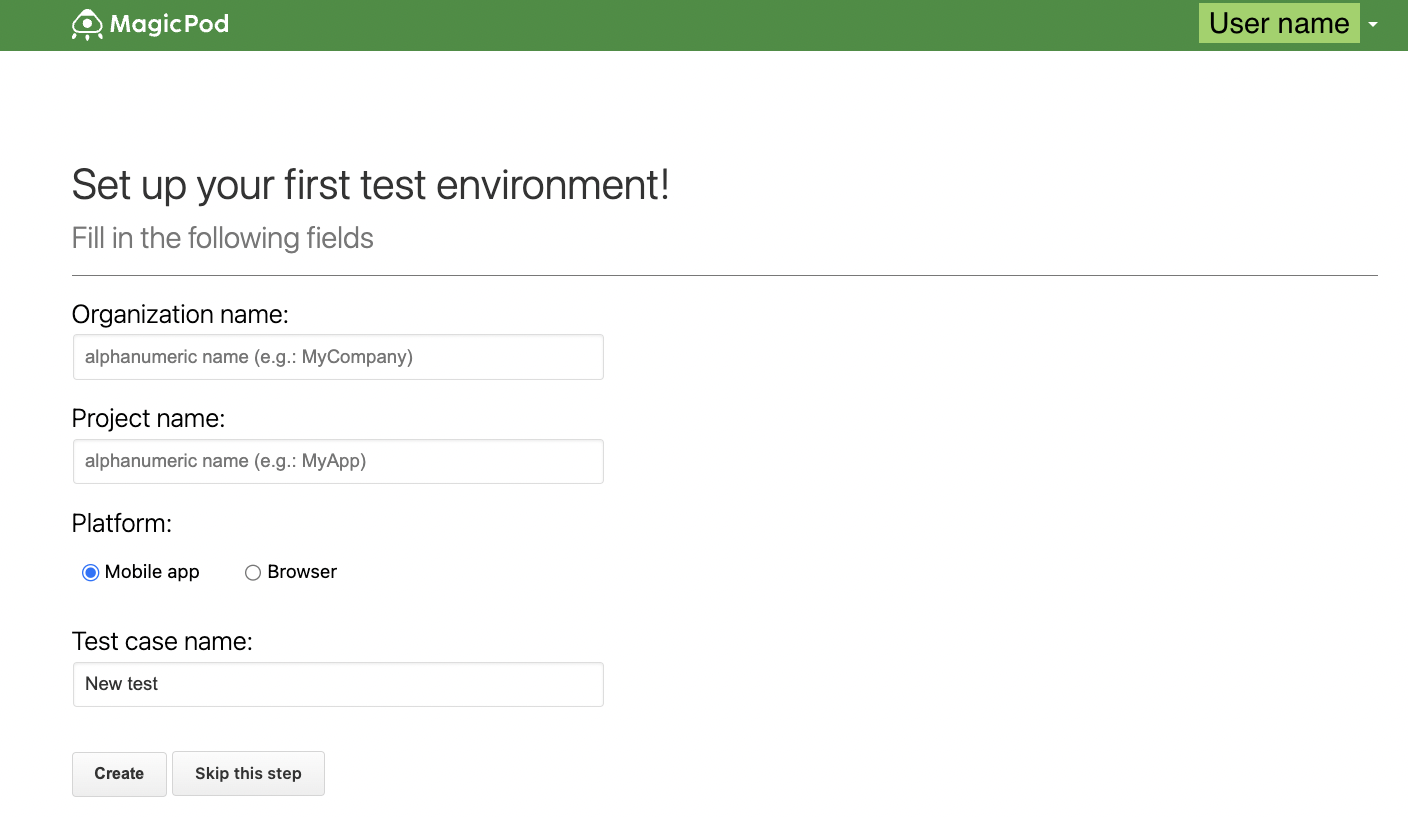 Initial environment setup page
Create an "Organization" in units of one organization per company.
Create a "Project" in units of one project per app.
For "Platform," choose the target you would like to test.
For "Test case," specify the test case to be created first.
If you apply for the trial, you will receive a message from the Support desk asking the following:
=============================
Desired "Organization" name for the trial:
Desired trial start date:
Desired test for the trial: Mobile test, browser test, or both
=============================
Reply in accordance with this format.
You can try the standard plan as soon as you receive the notification to start the trial.