If you try to choose elements on the captured UI, and separate large elements are selected, meaning that you are unable to select your target element, click the large element and select Temporarily hide. The large element shall be hidden and you will be able to select the target element beneath it.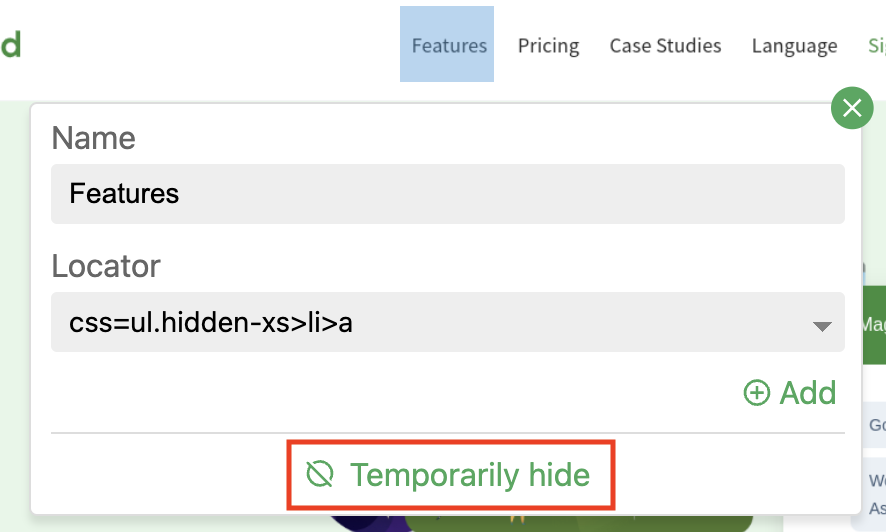 As there may be many elements above the desired element, it may be necessary to perform multiple temporary hide operations.
The hidden element will be restored to its original position when switching to a separate UI. It will not disappear permanently.
If this still does not work as intended, please make an inquiry to support using the following procedure.
From the list of UI images, click ︙ > Inquiry about this UI for the UI image with the problem. When doing this, a query message with UI information such as screen captures will be automatically created. Describe the situation in detail, including such information as what elements are missing, in the message body, and then press the Send button.