If you open an app from a different app on iOS, and tap the app name on the top left, you can return to the original app screen.
Since there is no corresponding UI element for this "return link", you cannot tap it using MagicPod's normal "tap" or other commands.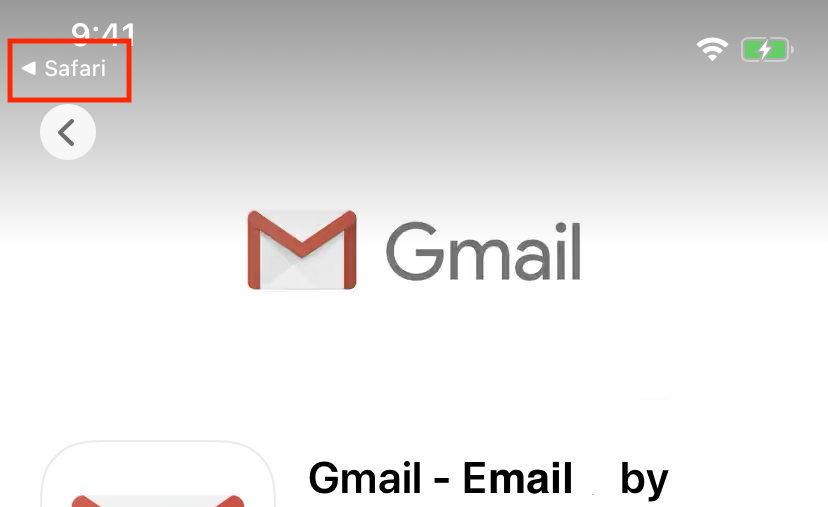 One workaround for this is to tap this element by tapping the upper left corner of the screen, so use the "swipe" command to swipe the position where x is "1%" and y is "1%" with the swipe amount "1%" in the appropriate direction. With this, it is tapped at the (1%, 1%) position. (Even if there is a "return link" below the clock display, as on the iPhone X, there is no problem in using the (1%, 1%) position. )
Commands that allow tapping at specified locations on the screen are due to be added in the future.